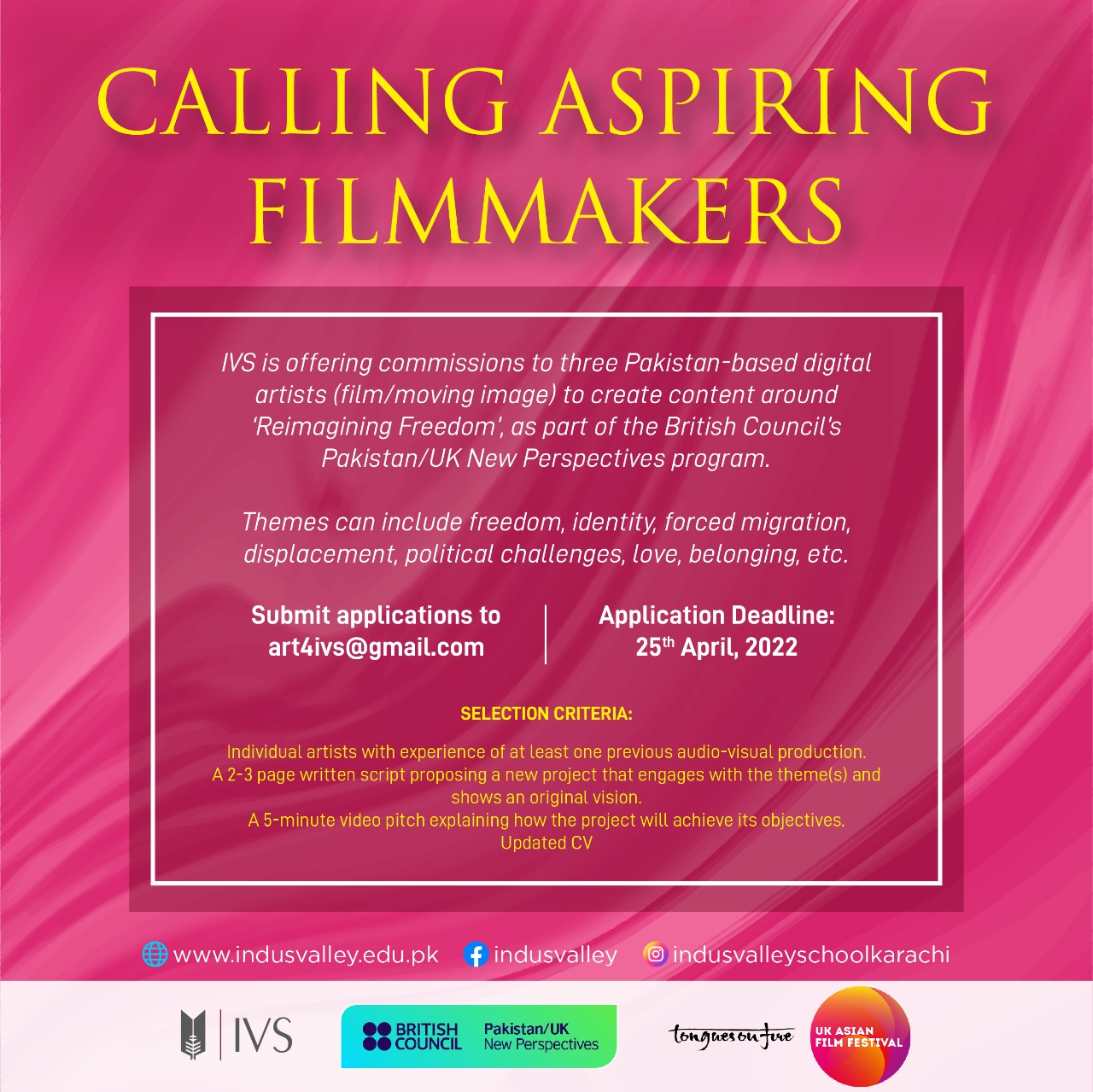 The British Council is celebrating 75 years of Pakistan this year. They are running multiple projects in Pakistan where Pakistani organizations have partnered with various UK-based organizations to promote Pakistanis in different fields. IVS has partnered with the UK Asian Film Festival for our project. As part of the project, we will be commissioning 3 Pakistan-based young, aspiring filmmakers who work on films/moving images.
Applicants must have worked on at least 1 audio-visual production. The age limit has been waived so any budding artist can apply. The proposed projects must be on the themes of freedom, displacement, identity, political challenges, forced migration, love, belonging, etc.
Applicants will need to submit a 5-min video pitch, a 2-3 page sample script of the proposed project highlighting that it is an original idea. They will also need to submit an updated CV. Applications must be sent to [email protected] by the 25th of April.
The artists that are chosen will go through virtual workshops with seasoned filmmakers from Pakistan and the UK. They will receive funds to make their Freedom-based project a reality and will be invited to the UK to present their work to an international audience.