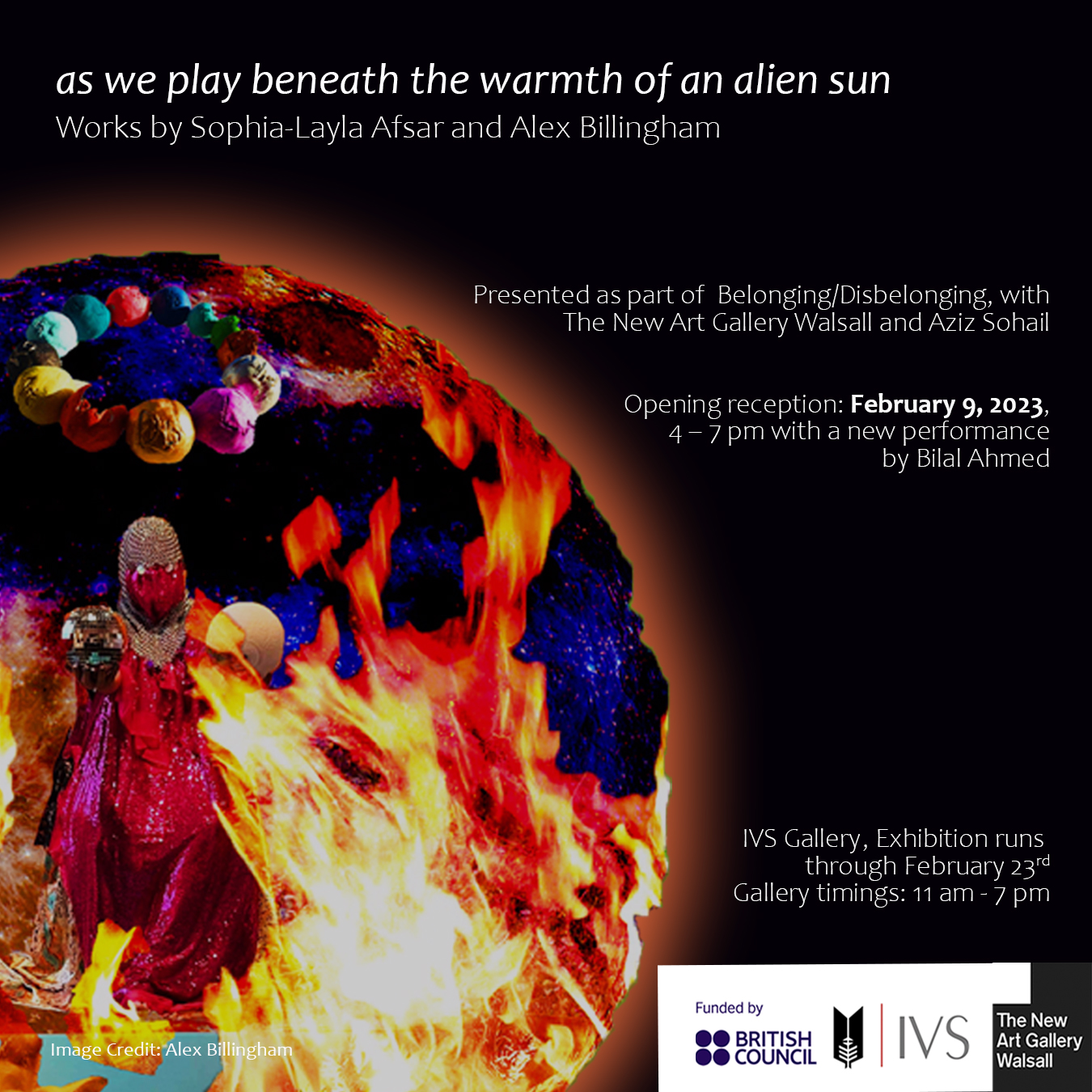 "Survival underpins my work. Finding better ways for us all to survive into the future. Exploring how my multiple identities collide and intermingle." – Alex Billingham

We are thrilled to present new works by Sophia-Layla Afsar (Karachi) and Alex Billingham (Walsall), developed during a three month residency as part of Belonging/Disbelonging. A two year collaboration between The New Art Gallery Walsall, Indus Valley School of Art & Architecture, and Aziz Sohail, this project connects practices and facilitates dialogue, debate and conversations across communities in Karachi and the West Midlands with a focus on care, inclusivity and kindness.
In this exhibition, both Sophia-Layla and Alex explore the themes of play and community in their work with a view to their own identities and engagements with their bodies, focusing on themes of joy and survival. Alex presents a set of 13 print and filmic works as a collage, inspired by Transuranic elements, and uses them as a metaphor to map trans-ness both in studio and in the world. The number signifies lunar cycles and relationships to the elements, weaving in iconography and representations of time and futurity. Sophia-Layla's work is an archive of her time as an artist-in-residence when visitors were invited to the IVS gallery to engage with props and materials which were negotiated through play, mark making, composition, ownership, alienation, creativity, and care. Her resultant work also reflects on her own journey and identity in her own context.
Belonging/Disbelonging is funded by the British Council International Collaboration Grants, which are designed to support the UK and overseas organizations to collaborate on international art projects.