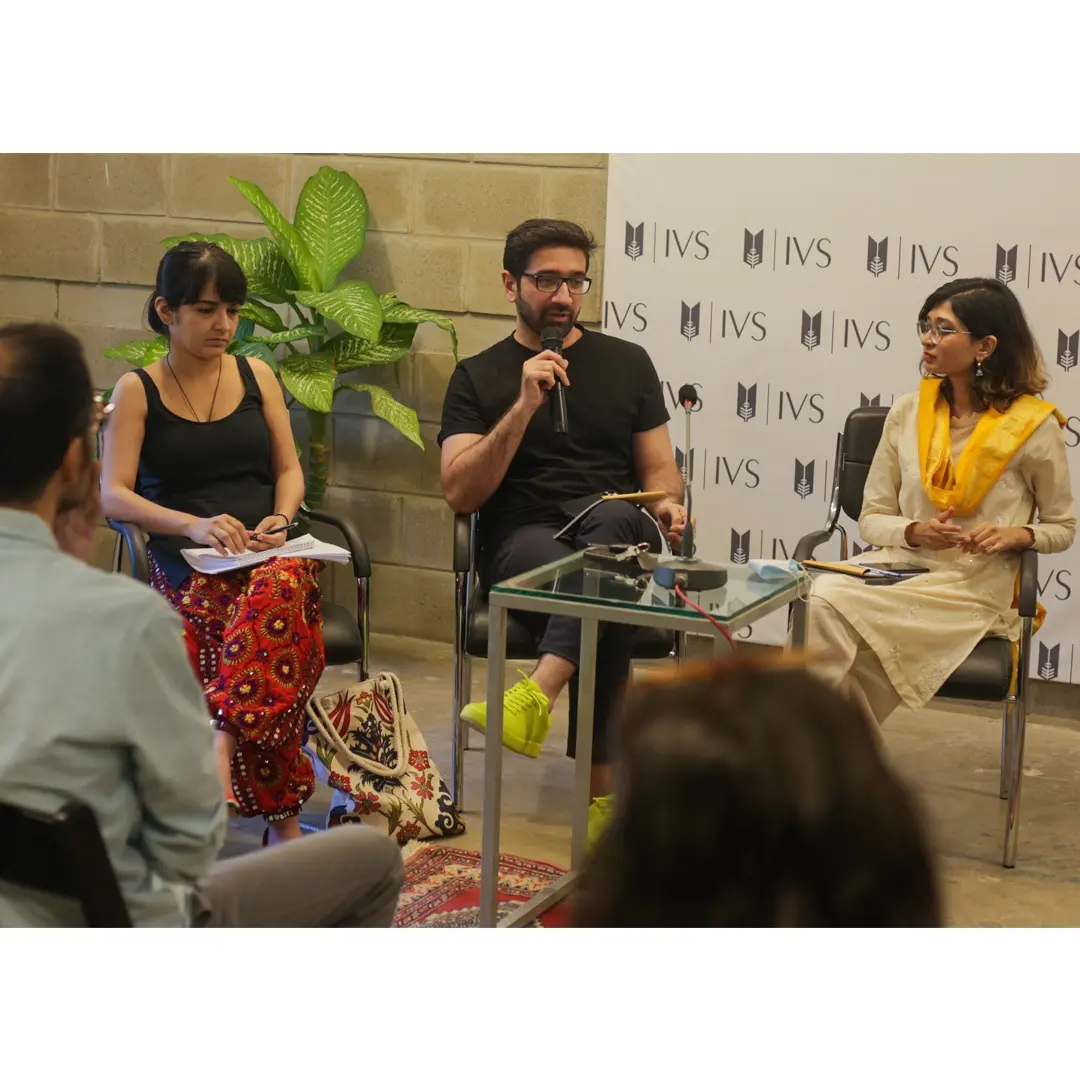 The launch of IVS's academic journal, Hybrid Vol. 04 took place earlier this semester.

We'd like to thank panelists Nudrat Kamal (Lecturer, IBA), Palvashay Sethi (Lecturer, IBA) and Gulraiz Khan (Design practitioner, Educator), along with moderators Hasan Zaidi (Dawn) and Shahana Rajani (Artist, Curator, Educator) for facilitating an engaging and thought-provoking discussion
"An interesting discussion 'Risky Imaginings' found several creative minds ponder over 'risk' in one of the lecture halls of the Indus Valley School (IVS) of Art and Architecture here on Thursday.
'Risk' is the main theme of volume 4 of Hybrid, IVS's interdisciplinary journal of art, design and architecture. Its current edition is a collection of fun and diverse essays on South Asian science fiction, Karachi's transport design, stand-up comedian Richard Pryor, etc." - Shazia Hasan, Dawn News
See full story here.