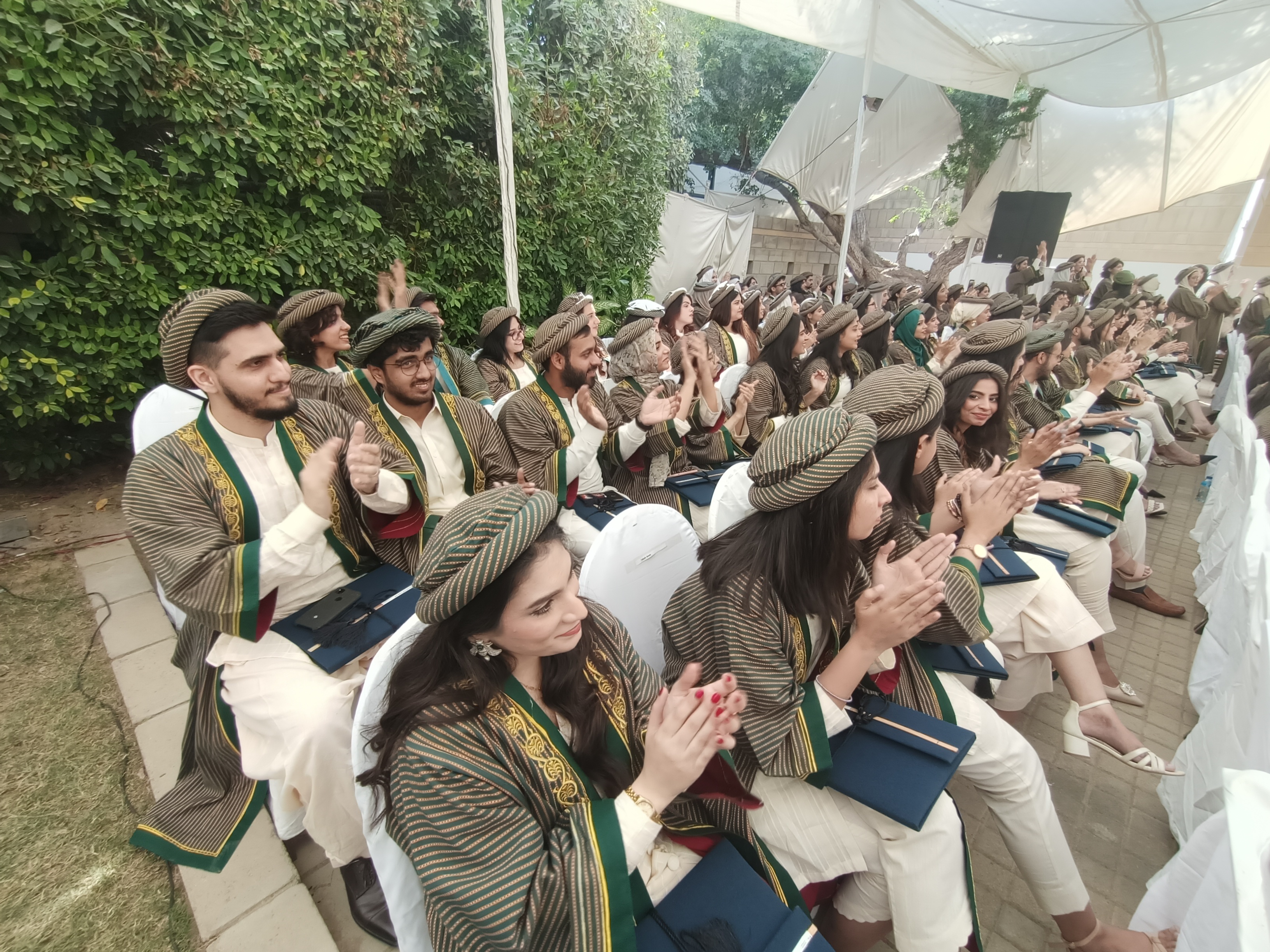 IVS held its 29th Convocation on the 10th of December 2022. A total of 147 students graduated. Degrees were conferred upon 23 students from the Dept. of Architecture, 19 students from the Dept. of Fine Art, 49 students from the Dept. of Textile Design, 41 from the Dept. of Communication Design, and 15 from the Dept. of Interior Design.
The ceremony began with the Dean and Executive Director Faiza Mushtaq speaking about the institution's accomplishments over the last year; proudly sharing the pivotal role its students are playing in the cultivation of art, design and architecture in Pakistan.
Renowned educationist, and Urdu language and literature expert, Dr Arfa Sayeda Zehra delivered a memorable keynote speech at the ceremony urging the students to live their truth while emphasizing the significance of maintaining humility and respecting those around them.
The convocation ceremony was attended by the dignitaries, well-wishers of the institute, and the families of the graduating class.