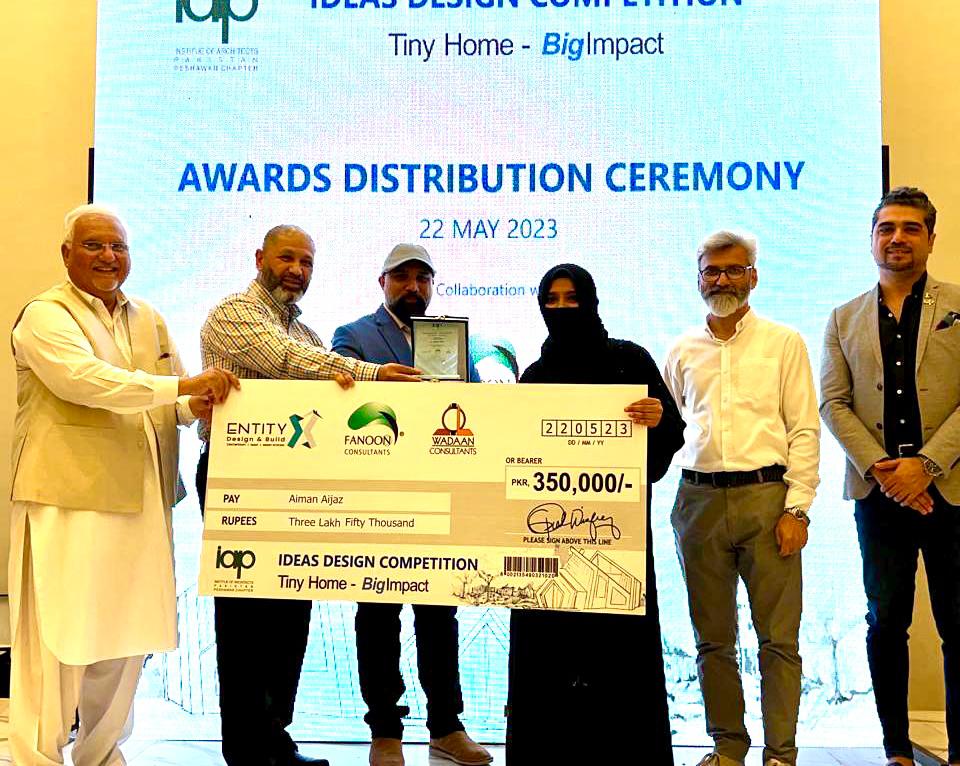 IVS Alum Ar. Aiman Aijaz wins First Prize at the IAP-PC Design Competition (Tiny Home Design Competition) her Emergency Shelter Design
The IAP-PC Design Competition (Tiny Home Design Competition) Institute of Architect Pakistan Peshawar Chapter (IAP-PC) in collaboration with Entity-X USA, Fanoon Consultants Islamabad & Waddan Consultants Peshawar launched an Ideas and Design National Competition for Architecture Students & Architects within Pakistan.
We're happy to announce that our alum. Ar. Aiman Aijaz from the Class of 2010 won the competition.
Aiman's design is an investigation into a prefabricated deployable emergency shelter that comes in a flat pack. She designed this conceptual shelter with hopes to replace the traditional refugee tents and provide accommodation that is more comfortable and closer to a permanent home. Aiman's temporary housing design can be used for 5 months to 5 years! The design focuses on the most extreme case; the emergency shelter is the basic module, however, it can be scaled according to the budget.
We're so proud of Aiman and the thought behind her design. We hope more of our architects follow in her footsteps and continue contributing to society.
You can view Aiman's emergency shelter design and her write-up here.