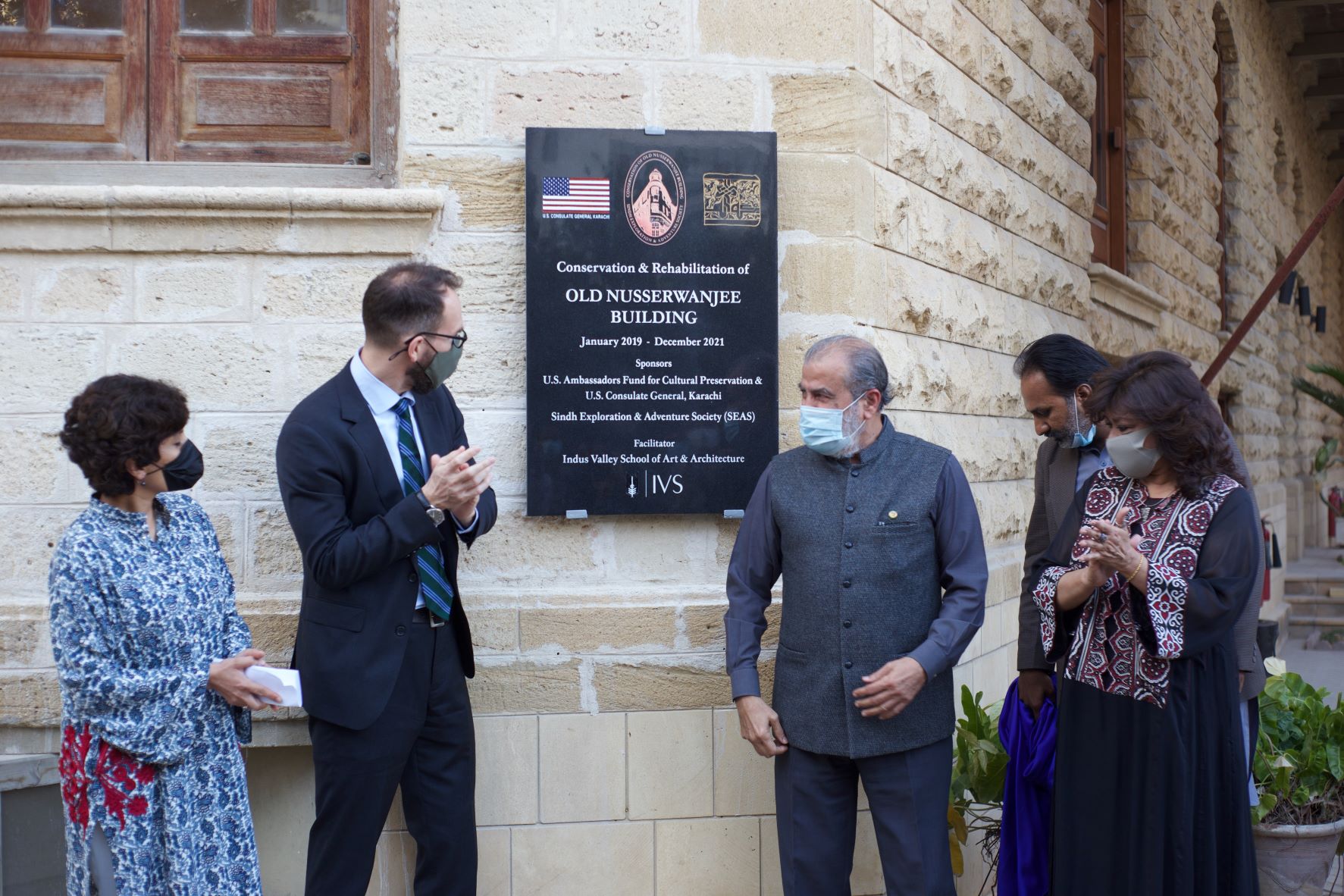 In February 2020, the US Consulate in partnership with Sindh Exploration and Adventure Society (SEAS) Pakistan granted IVS $140,000 to restore the historic Nusserwanjee Building.
The Nusserwanjee Building was built in 1903 to house the offices of philanthropist and the city's first mayor, Jamshed Nusserwanjee. The founders of IVS saved the century-old building from demolition and moved it from Kharadar to Clifton, making it one of South Asia's largest relocation projects.
In an effort to preserve cultural heritage sites, the US Consulate has donated over $6 million to Pakistan. The restoration of the Nusserwanjee Building is its third conservation project in Sindh.
A small ceremony was held at the IVS campus to mark the completion of the project. US Consul Mark Stroh, Dr. Asma Ibrahim and Dean and Executive Director, Dr Faiza Mushtaq spoke at the event.
"The story of how the Nusserwanjee building was saved from demolition by the School's founders and transported to this new location is already legendary. A few years back we noticed significant wear and tear and damage to the building which needed urgent conservation work. We are grateful that the SEAS team stepped in and the US provided this generous funding through which the conservation was successfully completed." – Dr. Faiza Mushtaq